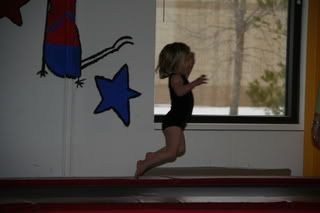 I used to hate birthdays, hate the idea of getting older and could barely think about my life slipping away each year. Then I figured what is the point in worrying about something so far out of my control.
I try to focus on the good things like being happy, healthy and aging well. I totally admit to being vain and if I wasn't aging well would probably be a real witch! I try to exercise, eat healthy (red wine is good for your heart)and just take care of the stuff I have.
Would I look better if I had a tummy tuck for the baby flab on my belly - HELL YES! or if I botoxed the one odd wrinkle I have on my forehead - HELL YES! or if some of the perkiness of my 20s returned to my chest - HELL YES! But instead I have decided to make the best with what I have and just be happy I have it to begin with.
I do struggle with watching my kids grow up but not because I don't want them to. I actually love their excitement at turning a year older. I love seeing them learn and grow as they figure stuff out and experience different things. I just wish I had some way to guarantee I will never forget one moment of their lives.
The picture of Maren on the trampoline at gymnastics makes me smile and realize that growing up does suck, it will sneak in and steal away my little Maren peanut and it will continue to give me wrinkles. But what can I do about it, nothing. So I'm excited to turn 34 and have a feeling next weekend will be one non stop party!